THANK YOU for our 22 years in business!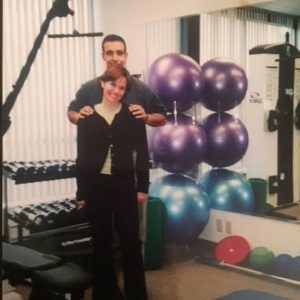 Thank you!
Thank you, each and every one of you, for your continued support and confidence in our small family run business these past 22 years!
We had a dream, a vision, a purpose to help our clients with their injuries because we saw how much it would hurt them (literally and figuratively) to not be able to:
Pickup and hold their children
Enjoy a walk with a loved one
Care for a family member
Participate in their favourite sport or activity
Shampoo their hair
Paint a picture or create art (sculpt, dance, etc)
Renovate their house
Play golf, tennis, soccer, basketball, badminton, pickle ball, etc
We have gone through 4 major changes these past 22 years, going from a small 400sq ft room to a 2400sq ft studio, expanding that to 5200sq ft then through COVID, back down to the studio you see today!
Our unwavering commitment to you is what drives us to wake up and go to work every morning!  This will never change as we are constantly on the lookout to best develop our skills and be on the forefront of the best techniques in the therapy business!
So again, a HUGE THANK YOU for your patronage and we are looking forward to seeing you soon! (Hopefully not that soon 😄)
To book an evaluation, go to: www.gorendezvous.com/sportspecialists and we will be happy to assist you in your quest for improved health!
#wewillmoveyou
#buildingbetterbodiesforlife
#sportSpecialists
#athletictherapy
#massage
#osteopathy
#dorval
#westisland
#Montreal