Peter Levidis
B.Sc., CAT(C), Athletic Therapist & Co-founder
Peter holds a Bachelor of Science degree from Concordia University. He received his certification as a Strength & Conditioning Specialist and as an Athletic Therapist in 1996 and 1997, respectively. Peter received accreditation from the CHEK institute as a Golf Biomechanics Specialist and a CHEK level 2 Practitioner. Peter has had the honor of being part of the pre- and post-season physical testing for the Montreal Canadiens and their farm team, The Hamilton Bulldogs and was Athletic Therapist and Strength Coach for the Canadian Star Boat Sailing Team for the 2012 Olympics. Peter co-authored the book, "Get with the Program", which hit 4 Amazon Best-Sellers lists and won a Quilly Award. His articles are featured in local newspapers and in the magazine Best Health Canada. Peter also recently completed his Reconditioning Course Level 2.
Melanie Scrase
B.Sc., CAT(C), Athletic Therapist & Co-founder
Melanie earned her Bachelor's of Science degree from Concordia University and became a certified Athletic Therapist in 1997. She worked for various sports medicine clinics as well as provincial and elite sports teams before co-founding, in 2000, the S.P.O.R.T. Specialists Inc. She is also a certified Titleist Golf Fitness Instructor Level II. As a varsity athlete herself, she understands the drive to improve overall performance as well as quick and effective recovery from injuries. Melanie has combined her manual rehabilitation skills with her strength & conditioning background to effectively treat orthopedic injuries. Melanie has also completed her second Fascial Stretch Therapy (FST) course to help improve her clients movement through a dynamic approach.
Erica Cavallo
B.Sc., CAT(C), D.O.
Osteopath
Erica Cavallo graduated from Concordia University in 2005 in Exercise Science: Athletic Therapy specialization. She became a certified Athletic Therapist in June 2007. In 2009 Erica decided to pursue her studies in Osteopathy to further her skills as a health care professional. She has since completed her thesis on Fibromylgia and the treatment of the brain-gut axis and has received her official diploma in Osteopathy in June 2017.
Erica has worked with many teams such as the St-Leonard Cougars, AAA soccer and UQAM's Women Basketball team.
Her background in athletic therapy and her passion for Osteopathy, has allowed her to apply both methods of treatment to better improve the health and wellbeing of her patients. Erica's practice can benefit many populations from new born to geriatrics. Osteopathy can have a positive effect on a multitude of physical ailments, ranging from the musculoskeletal system to the proper functioning of the digestive system.
Julia Legler
B.Sc., CAT(C)
Certified Athletic Therapist
Julia is a Health, Kinesiology, and Applied Physiology graduate from Concordia University. After specializing In Athletic Therapy over the course of her undergrad program, she received her National Certification in 2022 with the CATA (Canadian Athletic Therapists Association.
In recent years, she has had the pleasure of working alongside the John Abbott College Football Team, Lower Canada College's athletic department, the Vaudreuil Football Association, and Lac St-Louis Soccer, treating a wide range of athletes at various levels of competition. Julia also has clinical experience working with clients who present with chronic injuries and helps to improve their quality of life through movement and therapeutic hands-on treatments.
As a former intercity soccer player, and competitive dancer, Julia understands the importance of an effective assessment, rehabilitation training and prevention program to treat injuries and tailor the plan specific to the individual clients' needs.
Still competing in soccer and staying physical in her spare time, Julia values the importance of a healthy and active lifestyle. She looks forward to continuing her work In Strength and Conditioning training, taking her clients to the next level with tailored trainings programs.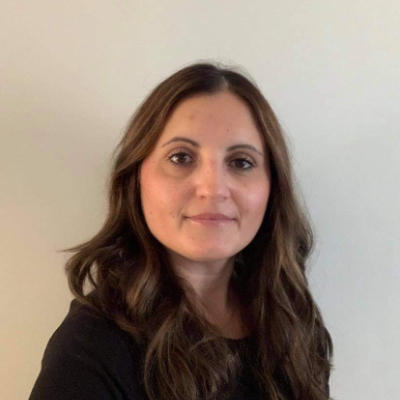 Xanthi Gazetis
D.O., B.Sc, CAT(C)
Xanthi graduated from Concordia University in 2000, obtaining her Bachelor in Exercise Science, specializing in Athletic Therapy; she became certified with the Canadian Athletic Therapy Association in 2001. Xanthi worked at the CBI Concordia Physio Sport NDG from 2003 to 2021. From 2009 to 2020, Xanthi was the managing partner of the clinic. She obtained her osteopathy diploma in 2009 from the "Collège d'Études Ostéopathiques de Montréal" and completed her thesis on the "Effectiveness of Osteopathic Treatment on Plantar Fasciitis".
Benjamin Marceau
B.Sc. CAT(C)
Benjamin completed his bachelor's degree in exercise science specializing in Athletic Therapy at Concordia University in 2015. His passion for sports and his many years of experience in the world of recreational football lead him to becoming an Athletic Therapist.
Since the beginning of his career, he utilizes his knowledge in musculoskeletal injury prevention and rehabilitation in a clinical setting as well as on field with a variety of sports such as football, soccer, basketball, volleyball, badminton, cross country, hockey and lacrosse.
Benjamin is also knowledgeable in physical training which he puts into practice through exercise prescriptions tailored to his patients in order to help them achieve their functional objectives and perform their daily activities pain-free. His expertise in biomechanics guides him in optimizing performance training in athletes. In fact, in his past experience, he has developed performance training programs in many sports such as boxing, skiing, hockey, football, lacrosse, soccer, baseball and golf.
With his determination and dedication towards his patients, Benjamin is ready to tackle whatever challenge comes his way to get you back on your feet promptly and safely.
Marie-Reine has been a Sports Massage Therapist for over 20 years and is excited to join the SPORT Specialist multi-disciplinary clinic! A graduate of Concordia University with a B.Sc. and Specializing in Athletic Therapy along with her experience, has given her the tools to help heal your present and past injuries.
Marie-Reine received her Certification in Sports massage and also certified in Shiatsu therapy technique and kinesiothérapie at Kiné Concept. She also received her certificate in Myofascial release and manual mobilization technique to improve her healing techniques. As she has continued her passion in sports massage therapy now part time, she also pursued her full-time career in Pharmacology and she received her accreditation in continuing pharmaceutical career education. Expanding in the medical field is her passion; finding the best solutions to help heal with her extensive knowledge in sports massage and rehabilitation technique.
Kathryn Grzelak
B.SC., CAT(C)
Certified Athletic Therapist
Kathryn studied Exercise Science with a specialization in Athletic Therapy at Concordia University. Throughout her degree, she completed internships with Concordia Varsity, John Abbott College rugby, as well as the Perform Center clinic. She graduated and became certified as an Athletic Therapist in June 2015. Since then, Kathryn has been working in strength and conditioning as both a personal trainer and a coach for a small group training program. She continues to work with various sports teams on the field, including AAA soccer, CEGEP level hockey and football. Kathryn was a competitive swimmer throughout most of her youth, and has recently joined a soccer team and began taking golf lessons. She is passionate about maintaining an active lifestyle, which has kept her involved in sports. Her aim is to help clients achieve their goals through both therapy and training, and emphasizes teaching them proper movement patterns.